Expedite the estate liquidation process with a trusted partner who manages all of the minutiae and eliminates the stress your Clients would otherwise experience in trying to navigate the process on their own.
Streamline the estate liquidation process with a trusted partner who serves as an extension of your team, managing the details while helping ensure that fiduciary responsibilities are met – and helping net the most money possible for each Trust.
Eliminate the stress and simplify the otherwise chaotic estate liquidation or downsizing process with a trusted partner who carefully orchestrates every detail on your behalf – taking care of the house and everything in it.
The New Standard for Estate Liquidation
A big part of the success of Trusted Estate Partners is our comprehensive service offerings.  Our success is also attributed to a proprietary strategy we can employ to sell houses quickly and for more money than sellers anticipate.  Using our "Sell for Less, Net More" strategy, we consistently help our clients walk away with more money from the closing table than they would otherwise be able to do – and, though hard to believe unless you understand our strategy – they do this by accepting a lower price!  Contact us and we will be happy to show you how it's done.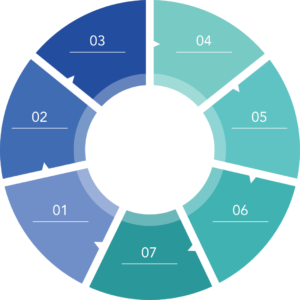 If you need assistance with an estate, we're happy to help.
"Andy was great and kind, and very patient with my questions. Whenever I called or texted he literally got right back to me; he was very communicative. He was always there for us. He dealt with the closing while my sister was in New Jersey and I was in Illinois. He's a Maryland guy, and even though the house was in Virginia he thoroughly researched and found answers to every question."
"Due to the fact that I lived over an hour away from my Aunt's house, Trusted Estate Partners became the point of contact for the insurance adjuster. They were also the physical point of contact for the HVAC company. Andy was there to meet with the roofing company and was there to meet with the pool company. They also coordinated the auction of my Aunt's house."
"It wasn't an issue of hoarding, it was a very severe case of hoarding. Trusted Estate Partners took care of the job completely and coordinated the whole thing."
"I know we've said it numerous times in between, but we do want to express our appreciation to you both for your understanding, support and expertise as we navigated the duties of estate administration. Throughout the process, you truly were our Trusted Estate Partners"
"Can't say thank you enough to Amy and Andy at Trusted Estate Partners. When my sister-in-law passed away unexpectedly last November we were faced with sorting out a life that was in total chaos. As we live 4 hours away, it was a daunting task. We had to wade through mountains of debris in her home to just find pertinent papers that we needed as the Executor, as well as trying to clean out and get the townhome ready to sell. Trusted Estate Partners was recommended to me by the lawyer we engaged to facilitate the probate process. Without this recommendation we wouldn't have known where to turn."