Expedite the estate liquidation process with a trusted partner who manages all of the minutiae and eliminates the stress your Clients would otherwise experience in trying to navigate the process on their own.
Streamline the estate liquidation process with a trusted partner who serves as an extension of your team, managing the details while helping ensure that fiduciary responsibilities are met – and helping net the most money possible for each Trust.
Eliminate the stress and simplify the otherwise chaotic estate liquidation or downsizing process with a trusted partner who carefully orchestrates every detail on your behalf – taking care of the house and everything in it.
The New Standard for Estate Liquidation
A big part of the success of Trusted Estate Partners is our comprehensive service offerings.  Our success is also attributed to a proprietary strategy we can employ to sell houses quickly and for more money than sellers anticipate.  Using our "Sell for Less, Net More" strategy, we consistently help our clients walk away with more money from the closing table than they would otherwise be able to do – and, though hard to believe unless you understand our strategy – they do this by accepting a lower price!  Contact us and we will be happy to show you how it's done.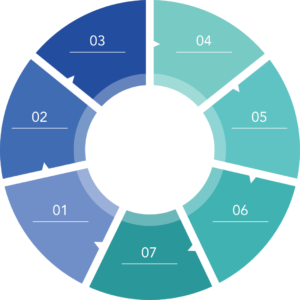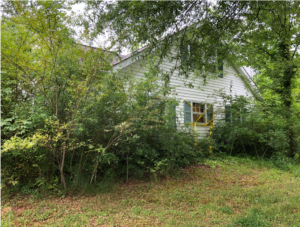 Background The Estate  was located on a beautiful corner lot in a desirable neighborhood in Laurel.  A relative had died,
Read More »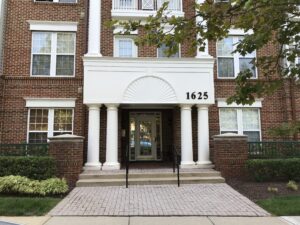 Background The Estate consisted of a condo unit in the desirable King Farm area. The personal representative (PR), was a
Read More »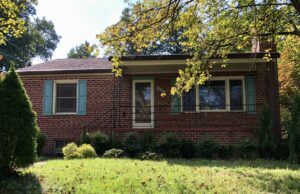 Background The estate consisted of a ranch style house packed to the rafters with many years of hoarded items, including
Read More »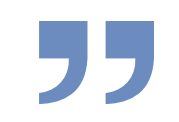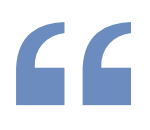 I'm really thankful they were around when this happened. I wasn't prepared to be the executor, but they were a joy to work with! I know Andy and Amy both, and trust them. You know that they're looking out for you, and it gave me such peace of mind! When we went to closing for both places, it was handled so smoothly that I wish I had used them for more parts of the whole process. They run the numbers and do their homework, they knew what they were doing, and I didn't have to worry about any of it. I would 100% recommend them to anybody!
My client was so pleased with Trusted Estate Partners' services. My client has a family and a full-time job. She was acting as Personal Representative of a friend's estate. The efficiency with which TEP was able to organize and distribute the household contents, advise her on which improvements to invest in and ultimately sell the property was greatly appreciated. They were able to take the day-to-day stress out of an important, but complicated, component of estate administration. I was thrilled that my client was thrilled!
Hiring Trusted Estate Partners was one of the best decisions I've made. Andy and Amy made a daunting task painless. They communicated frequently, and clearly laid out the process and choices I needed to make. I was in the driver's seat, and they never made a decision without my approval. It was a pleasure doing business with such friendly and capable people!
Trusted Estate Partners took care of the job completely and coordinated the whole thing. We arranged to have the clean out take place the first week of February. I went on vacation and received a telephone call from my clean out guy that the son would not allow them to come because he needed to sort through things before anything could be taken out. Andy was at the house within 30 minutes, talked with them and arranged everything. Andy's willingness to do what was necessary to handle everything, coordinate with the client and calm their concerns and fears was invaluable!
My husband passed away before we were able to complete the process of selling his Baltimore apartment. My lawyer had already referred me to Andy with Trusted Estate Partners. Andy was wonderful! He did everything, he asked all the right questions, and was super helpful and kind during a stressful time. Andy set up the sale expertly, and I was able to sell it for several thousand dollars above the reserve price, even though it had been underwater for a long time! I had been afraid I wouldn't even get the amount still owed. In settling my own affairs, I've already made a note to my family to make sure they use Trusted Estate Partners to handle my estate!
It all comes down to Andy and Amy. They were phenomenal! They're the reason why people should work with Trusted Estate Partners. It comes down to communication, and they were available at the drop of a hat. Any time I called them, they were there, or they got back to me the same day every time. They're great communicators, and great collaborators!
Can't say thank you enough to Amy and Andy at Trusted Estate Partners. When my sister-in-law passed away unexpectedly last November we were faced with sorting out a life that was in total chaos. As we live 4 hours away, it was a daunting task. We had to wade through mountains of debris in her home to just find pertinent papers that we needed as the Executor, as well as trying to clean out and get the townhome ready to sell. Trusted Estate Partners was recommended to me by the lawyer we engaged to facilitate the probate process. Without this recommendation we wouldn't have known where to turn.
Andy was great and kind, and very patient with my questions. Whenever I called or texted he literally got right back to me; he was very communicative. He was always there for us. He dealt with the closing while my sister was in New Jersey and I was in Illinois. He's a Maryland guy, and even though the house was in Virginia he thoroughly researched and found answers to every question.
Andy and Amy helped us to sell our townhouse. We had already purchased our new home, so we were really running low on time. Our house was sold in just two weeks, and they got us a great price! They kept us informed of what was going on, and the whole process was very smooth. They got us way more money than we had expected! They were attentive, kept us informed, and made great recommendations. We would absolutely recommend them!
Due to the fact that I lived over an hour away from my Aunt's house, Trusted Estate Partners became the point of contact for the insurance adjuster. They were also the physical point of contact for the HVAC company. Andy was there to meet with the roofing company and was there to meet with the pool company. They also coordinated the auction of my Aunt's house.
I know we've said it numerous times in between, but we do want to express our appreciation to you both for your understanding, support and expertise as we navigated the duties of estate administration. Throughout the process, you truly were our Trusted Estate Partners.
I want to reiterate my thanks for all of your great work on behalf of my Mom's estate. It meant so much to know that you were there to help me shoulder my responsibilities and that I could confidently put my trust in you. You were immediately responsive, had solid advice and ready resources. You made complicated and difficult management duties much easier for me. One thing I really value is that I felt you always had my interests and my perspective foremost in your minds. I knew that you were my advocates and allies. Can't say thank you enough!
Working with Trusted Estate Partners to sell my father's property through his eventual move to an assisted living facility was the best decision my family and I could have made. Trusted Estate Partners handled everything a traditional real estate agent would have - from preparing his condo for sale (including marketing, showing and handling the sale, etc.), to downsizing, packing, moving (and then unpacking and setting up his belongings) in his new environment. From our very first meeting, Andy and Amy understood the importance of making his move as easy and seamless as possible.
I want to thank you, Andy, from the bottom of my heart. You've helped me in ways I can't explain. I was new at all of this stuff for my Mom's estate and you have made me more comfortable and answered my questions willingly even if they were insignificant. l have been recommending you all to people I talk to about my auction. Thank you!
The house had lots of paperwork to be done, and quite a few cars… we were so fortunate our lawyer recommended Trusted Estate Partners! From the first phone call we had, we were relieved just talking to Andy. There were so many decisions to be made, and Andy and Amy could handle them all in one place without us having to reach out in every direction. We wouldn't know what to do next, but we could call them and get answers every time… and we called them a lot! They've done this before, they've seen situations like this, and they have the experience. They even answered the questions we didn't know we needed to ask. They're wonderful, amazing people to work with!