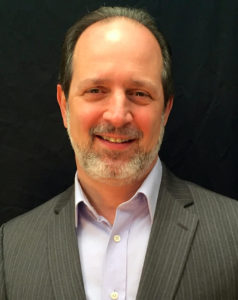 Andy has more than two decades of experience in industrial sales, business development, customer relationship management, and market management, working directly with manufacturers, owners, production managers, project managers, wood finishers and tradesmen.  In his past role at Pro Wood Finishes, he was responsible for new business development and sales training, ultimately taking the company from one million to three million dollars in annual sales.
Following the success of his sales career, Andy developed a passion for real estate investing and launched a private real estate business – Grace Realty Partners, LLC – through which he and his partner renovated multiple properties and, ultimately, created a specialized probate practice. Together they assisted numerous families in navigating the estate/probate process and in the liquidation of "problem" properties. Additionally, in late 2015, Andy and his partner became Co-Organizers of The BWI Meetup (5 th largest real estate investment education and networking group in the Country).
His well-honed skills of relationship building and negotiations, along with his real estate investment and renovation experience, inspired him (together with his Co-Founder, Amy Presley) to establish Trusted Estate Partners.