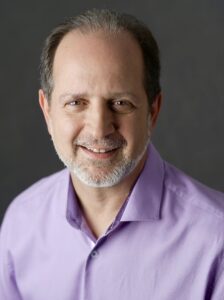 Andy has more than a decade of experience in the hospitality industry and two decades of experience in sales, business development, customer relationship management, and market management, working directly with manufacturers, owners, production managers, project managers, wood finishers and tradesmen. In his past role, Andy was involved in technical sales, as a wood coatings specialist, and was responsible for new business development and sales training, ultimately taking the company he worked with from one million to three million dollars in annual sales.
Following his successes in sales and the hospitality industry, Andy developed a passion for real estate investing and launched a private real estate business through which he and his partner renovated multiple properties and, ultimately, created a specialized probate practice. Together they assisted numerous families in navigating the estate/probate process and in the liquidation of properties ranging from "problem" properties, such as hoarder houses and houses in complete disrepair, to pristine houses, waterfront properties, and upscale homes. Additionally, in late 2015, Andy and his partner became Co-Organizers of a Real Estate Meetup (the 6th largest real estate investment education and networking group in the Country) and established working relationships with a large network of active real estate investors.
His well-honed skills of relationship building and negotiations, together with his real estate investment and renovation experience, inspired Andy (together with his Co-Founder, Amy Presley) to establish Trusted Estate Partners. Today, Trusted Estate Partners is a valued partner to many attorneys and trustees within the Maryland, Virginia, and DC Metropolitan areas. . . and is recognized as having set The New Standard for Estate Liquidation™.
In Andy's senior year of high school, just prior to graduating, he suffered the sudden loss of his father, and later in life was also appointed as executor of his mother's Estate. These difficult life changing events proved to be a formative backdrop providing personal knowledge and understanding to help assist his clients through the Estate liquidation process.
He often says with gratitude, "everything I have ever done in my life has prepared me to do what I am doing right now in Trusted Estate Partners…"
If you need assistance with an estate, we are happy to help.